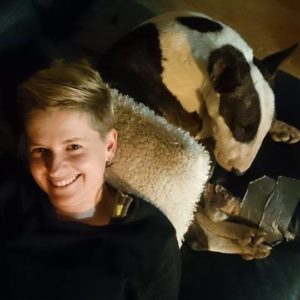 I'm Sarah, born, raised and still living in the French countryside, surrounded by animals and nature!
I used to draw under my dad's drawing table when I was a toddler, and can't imagine having another job now that I'm a grown up (mostly).
I studied graphic design at school, then followed an animation and comic book course.
I'm mostly a watercolorist now, but sometimes I like to "simply" (ahah) work with black ink and graphic textures. My main subjects are animals, and sometimes I wander in fantasy territory.
I deeply respect the Earth we're living on, and as I'm trying my best to be careful on my everyday actions, I try to translate it in my work too. My dream jobs are educational ones: I'm convinced that we can still change as a species and become more respectful of Nature, but it will have to be through education.